Further pushing the concept of provisionality in work investigating the physical-digital interface. 
How does rapid making and set-up and the use of immediately accessible materials  affect how an installation is read and understood?
​​​​​​​
Installation, 2018, Ilam School of Fine Arts, ir2, laptops, found plinths, projections, clay, plaster, found polystyrene, fabric, sticks, table, case, cables, dimensions variable.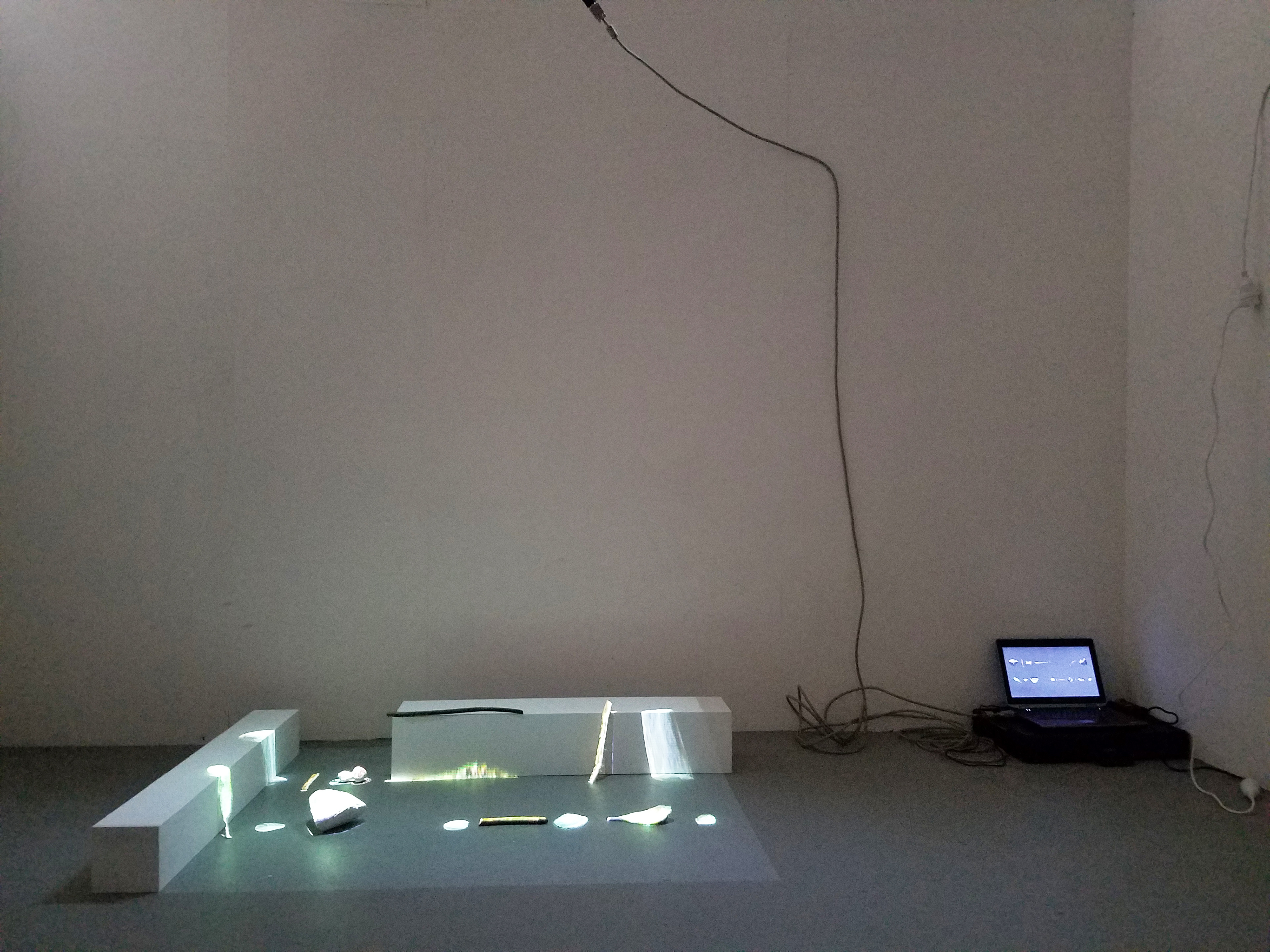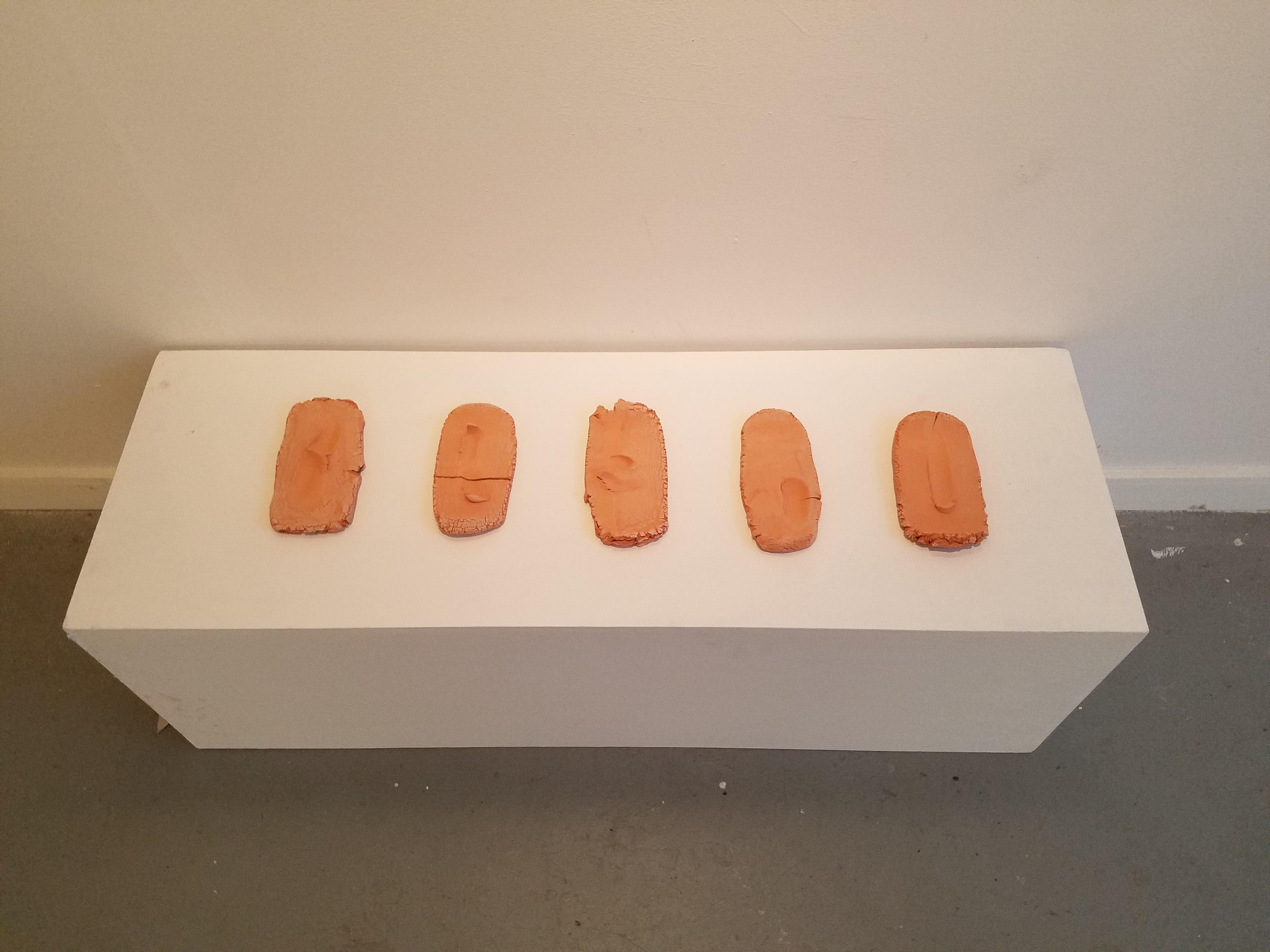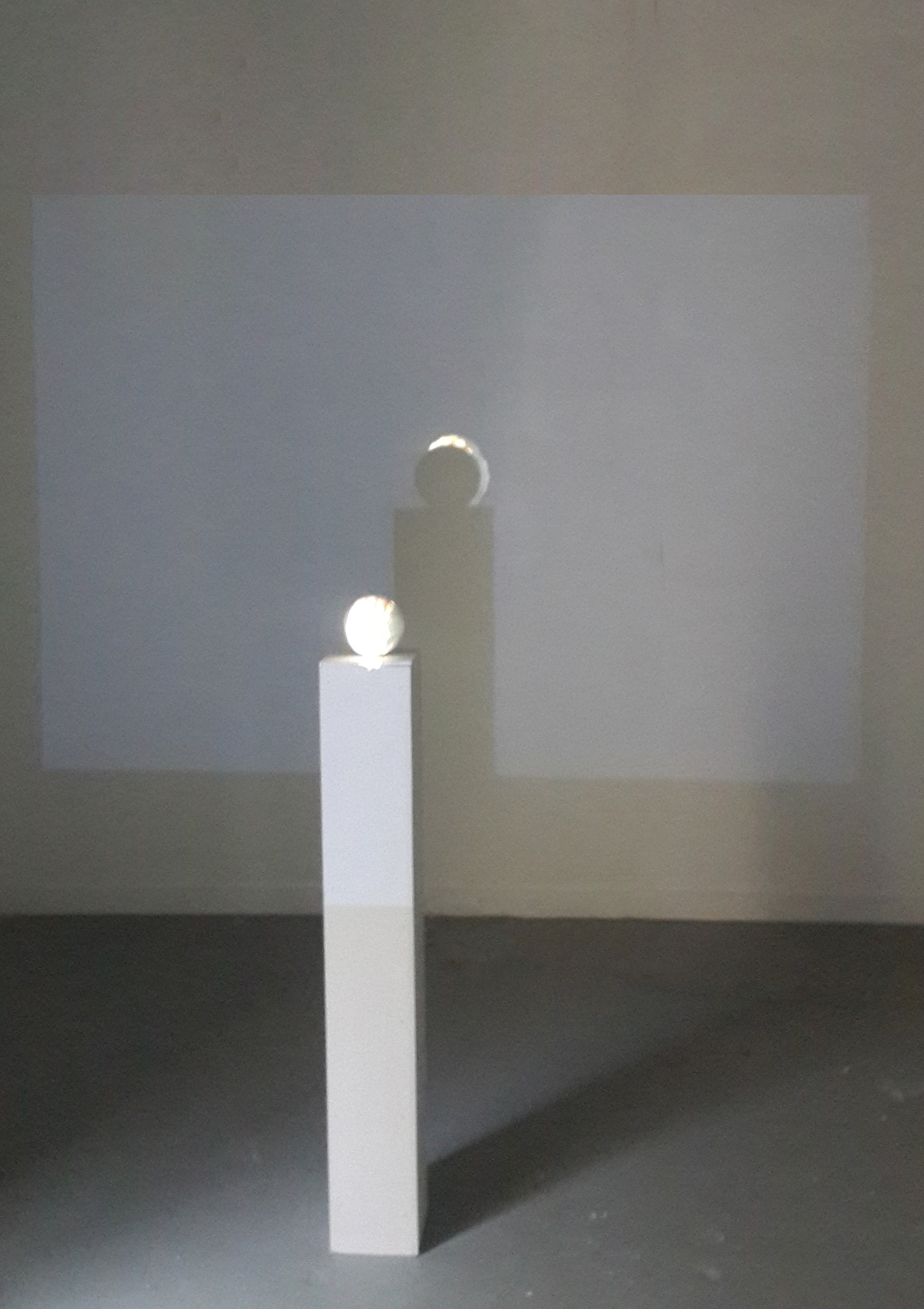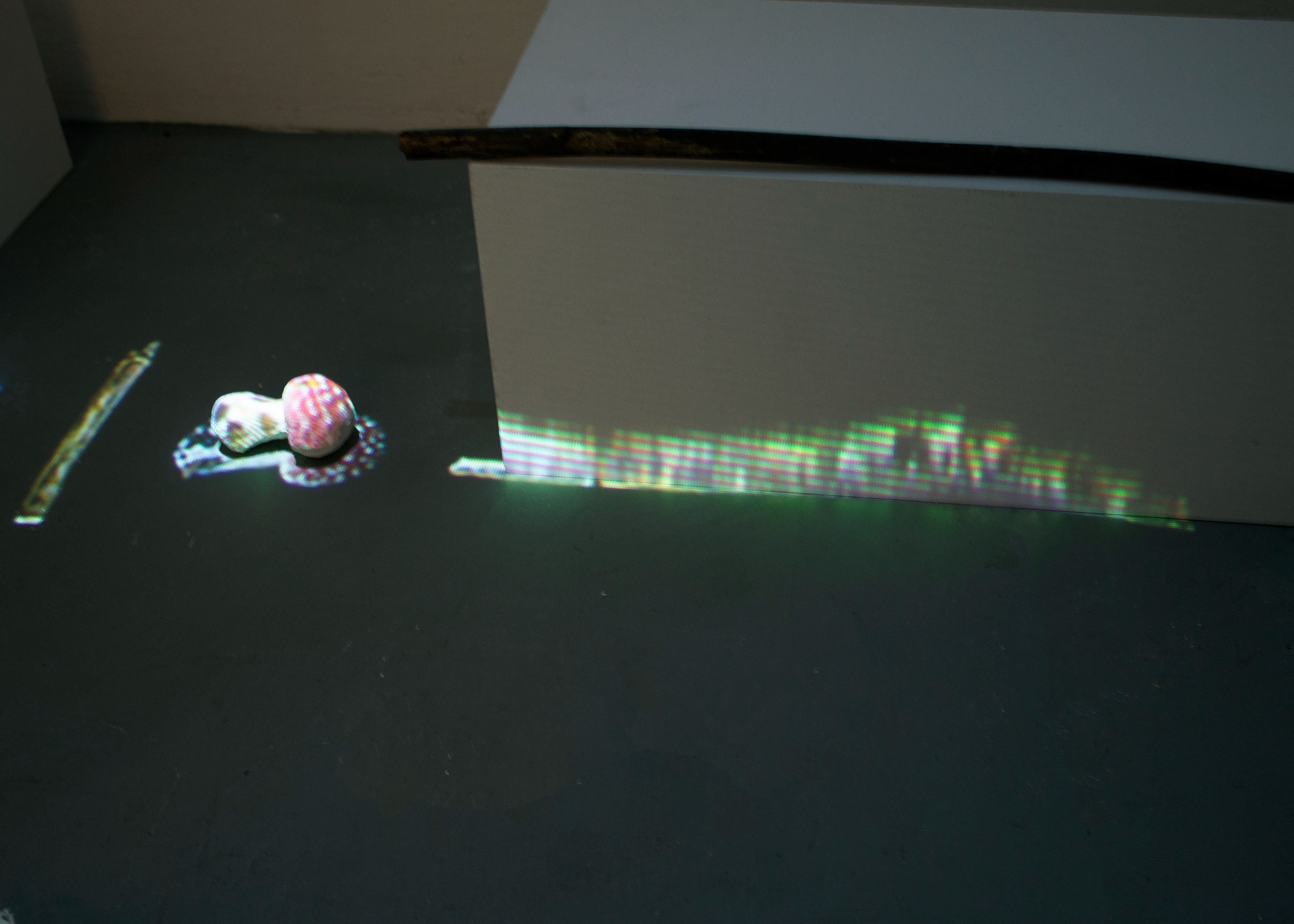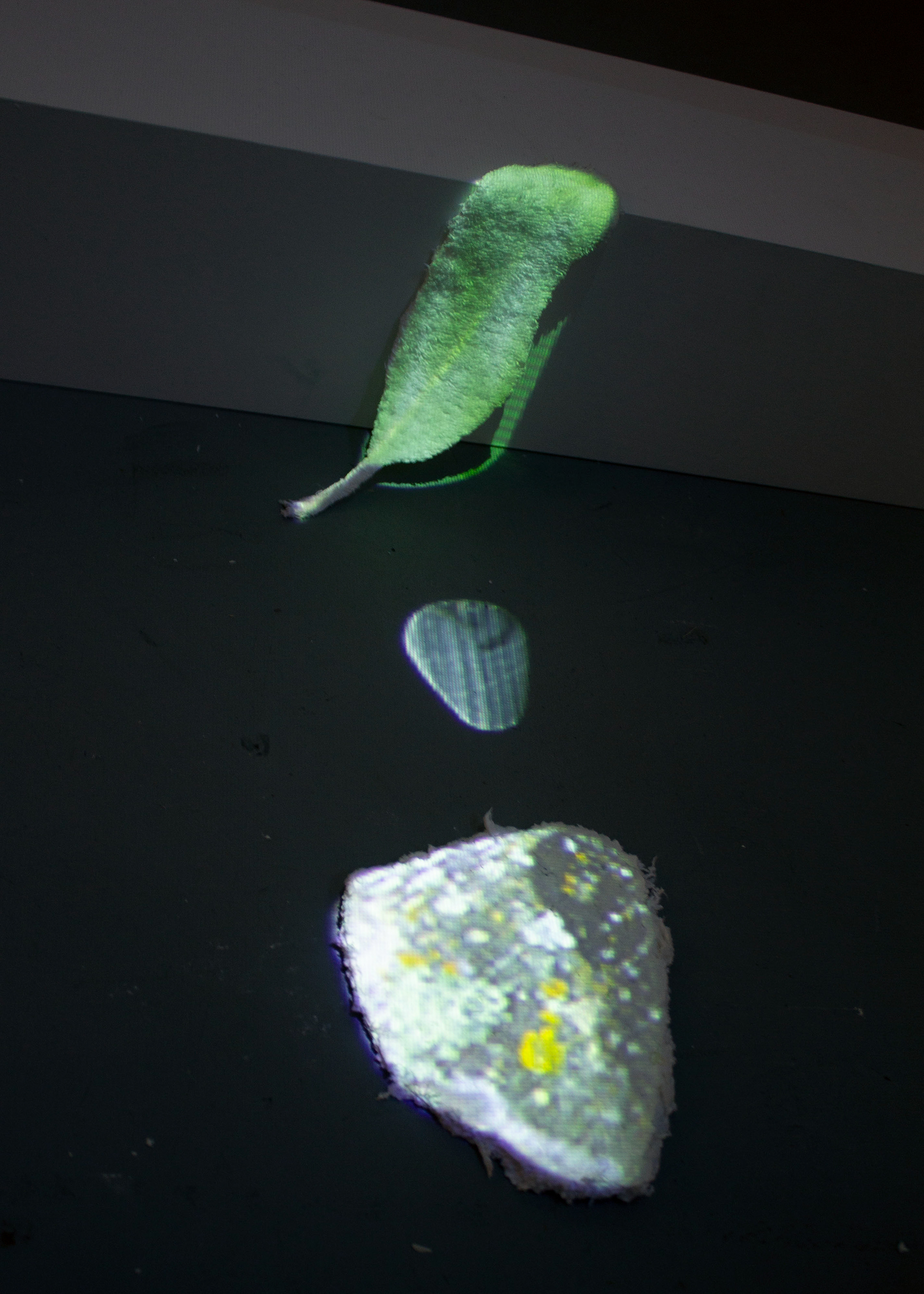 Detail of projected moving image